Endesa puts at your disposal all the information you need about your electricity consumption. The fastest way to find out how much electricity you consume every month is to register for Endesa's Electronic Billing service. You also have the Endesa App, with which you can see your electricity consumption on any mobile device. On our website, you will also be able to consult your consumption by entering your Private Customer Area. We explain how to do this below.
How can I find the information about my consumption?
How can I find the information about my consumption?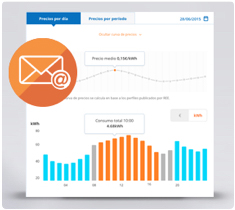 If you have activated electronic billing, you will receive a "New Billing Notification" email which includes a graph showing your expenditure per hour, and indicating your consumption levels at both cheaper and more expensive times. From this email, if you click on the See consumption button, you will access a page on which you can see the details of your consumption at every time of the day.
If you have not yet activated the e-billing service, you can activate it now.
From My Endesa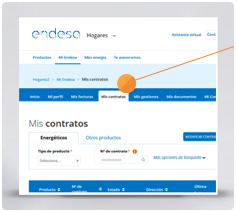 By accessing your Private Area my Endesa you can see your consumption in the section My Contracts, by clicking on the link Consumption Check.
By entering the App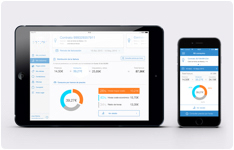 Enter our "EndesaClientes" App , where you will see a new section in the Menu called My consumptionfrom which you can check all the details.
How to consult your consumption if you are a "PVPC" customer
If you are a PVPC customer with the "billing per hour" model, you can also check your electricity consumption through electronic billing, the Endesa App or your Private Area.
If you would like further information about how the price per kW is calculated for the PVPC rate, please visit our Regulated Market (PVPC) section, where we explain everything you need to know about the price of electricity in the Regulated Market and how billing per hour works.