The Regulated Electricity Market has a unique rate—PVPC (Volunteer Price for Small Consumers, by its initials in Spanish). In this rate, the price of each kWh that you consume changes every hour of every day according to the system designed and regulated by the Government.
What Does the PVPC Billing Model Consist of?
On the regulated electric market, you are billed based on:
Your real consumption during each hour.
The price of electricity for that same hour.
The real and exact consumption during each hour is provided by smart meters.
The price of the kWh at the PVPC rate changes every hour of every day. With this tool, you can consult the updated electricity price.
By multiplying the kWh consumed during every hour by the price of the kWh in each one of these hours, you obtain the result of what you will be billed for your energy consumption.
Which customers does the PVPC model apply to?
The (PVPC) regulated rate applies to all customers who are on the regulated market. For that reason, they cannot have contracted power greater than 10 kW. When talking about PVPC, there are 2 fundamental elements:
Smart Meters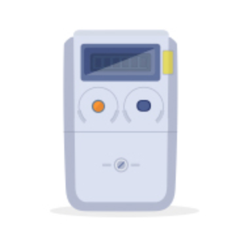 These digital meters automatically send the consumption in kWh for each hour. It's not necessary for a technician to go to your home, nor that you send the readings yourself.
The Benchmark Supply Company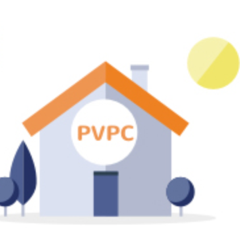 On the open market, there are many companies and many rates. On the regulated market, there are only a few electricity providers—called benchmark supply companies—and all of them offer the PVPC rate.
If you have the PVPC rate, but you still don't have a smart meter, to find out your consumption, the profile of the average consumer created by Red Eléctrica Española will be used.