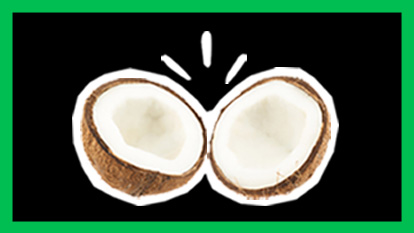 Endesa's One tariff is a new way of understanding your energy contract, where you will benefit from one price for all the energy you consume and one price for the power; you will be able to carry out all your processes online. You will always enjoy a competitive price and not only during the first year. We are offering you Endesa's best online price.
One is a 100% online tariff, which will enable you to carry out all your processes in an easy and simple manner, 24 hours per day, in the

"Customer Area"

section on the online office or by downloading our mobile application.
You can simply sign up for what you need, without having to subscribe to additional services but with the possibility of doing so if you wish.
There is no minimum commitment period.
You will receive an email indicating the date and the link via which you will be able to access your electronic bill as soon as it is available.
A simple, easy and cost-free way of contracting the service and without any supply interruptions.
This is a tariff for ALL customers, both new and existing customers.
You will enjoy Endesa's best online price.
You will be able to carry out all your processes entirely online.
No minimum commitment period.
The One Tariff is valid for supplies with 2.0DHA or 2.1DHA access tariffs. They are also called time restriction tariffs.
You can change to the tariff that you want as the One Tariff has no minimum commitment period.
Signing-up for the Endesa One Tariff is very easy. You can start your signing-up process from our catalogue of products, through campaigns or promotions, from the product comparison, or from your "Customer Area".
Your online sign-up in 3 steps:
Find out about the products and offers that we have, and choose the one that best fits your needs.
Check the general and particular conditions of signing-up.
Access and then fill in the fields of the corresponding online signing-up form.
We will explain the signing-up process step by step:
"Your details": let us get to know you in order to offer you the best possible service. Provide us with your personal details and correspondence address.
If you are already an Endesa customer, and if you wish to, we can recover your details. This way the online signing-up process will be easier.
"Your supply" in this step you should let us know:
Which is your reseller company.
Your CUPS number or the supply point address.
If you are not the title holder of the contract, it is not a problem, when signing-up we will change the title holder.
Your power: select the power that best fits your needs. If you wish, we will provide you with our power calculator.
Your order summary: you can view a summary of the products you are signing-up for.
Your payment details: add the bank account from which you wish to pay your bills. If we do not have the bank account you give on record, we will attach a direct debit order.
Your documentation: We will inform you if you need to attach the Energy Efficiency Certificate (CIE). You will only need to send this for power increases that exceed the maximum authorised power (PMA, in Andalusia is 1.5 PMA) increases for CIE that are over 20 years old and title holder changes with CIE that are over 20 years old.
Your confirmation: all of the details that you provided us with will be shown. You can follow your signing-up process via your Private Area.
Once you have signed-up, you will be able to consult your request in detail, we will inform you of the contract number and we will send you an email to the address you have provided from which you can download the general and specific conditions that you have previously accepted.
By signing-up online the electronic billing service is automatically activated, and you will begin to enjoy the benefits. If you would like to find out more, click on electronic billing.
The price of my One Tariff contract will be able to be updated on the 1st of January after signing-up with the real CPI value (latest general interannual Consumer Price Index officially published at the time of the update), as well as through fluctuations that the current regulated components undergo regarding gas supplies, as well as with possible new changes that can be approved.
Should there be any modifications in the price of your contract, either an increase or a decrease, they will be transmitted to the customer. This type of modification is regulated and is completely out of Endesa's control, as it is also applied across the whole country and to all companies.
Additionally, it is possible to review the price one year after signing-up. This will happen in either April or October each year. Should there be any changes we will inform you one month in advance. Remember that you can at any time terminate the contract, sign-up for another Endesa tariff or a tariff from another company.
No. You can choose the best offer for you at any time, and if you are not convinced, you can change it whenever you want. With the Endesa One Tariffs there is no minimum commitment period.
If you have a different tariff to the One Tariff, you can change to the One Tariff without any problems. However, if you already have the One Tariff, you cannot leave to sign-up for it again.
The One Tariff has no minimum commitment, you can leave whenever you want, at no cost. Even so, the One Tariff contract has a duration of one year, and is automatically renewable.
You can combine your ONE Tariff with other products or services according to your needs. If you are interested in the services that we offer, you can consult them via the following links:
Once you have completed the online sign-up form and your request has been processed, the activation of your contract will take approximately 3 weeks (if you were already with Endesa Energía the change will be much quicker).
Once the contract with Endesa has been activated you will receive you last bill with your previous company (if you were already with Endesa it will be the last bill with your previous tariff). You will receive your first bill once the first billing period with Endesa has passed.