First off, you need to know when to apply for a new connection, which you'll have to do if:
It's really important not to confuse applying for a new connection with switching supplier. New connections are only for when there is no supply already.
Switching supplier just involves moving from one electricity company to another; it's quick and you won't ever be left without gas or electricity.
If you're already with Endesa and just want to change tariff, check out our electricity and gas tariffs, or our electricity + gas tariff.
What documentation do you have to provide?
During this process, we'll ask you for the following documentation:
How is a new supply connected?
If your house or business premises does not already have a gas or electricity connection, you'll need to contact your distributor.
The distributor is responsible for connecting your home to the network. You can't choose a distributor because they are assigned by area. You can, however, choose your supplier: the company you have a contract with and which sends you bills.
A map is provided below showing you who your electricity distributor is by area.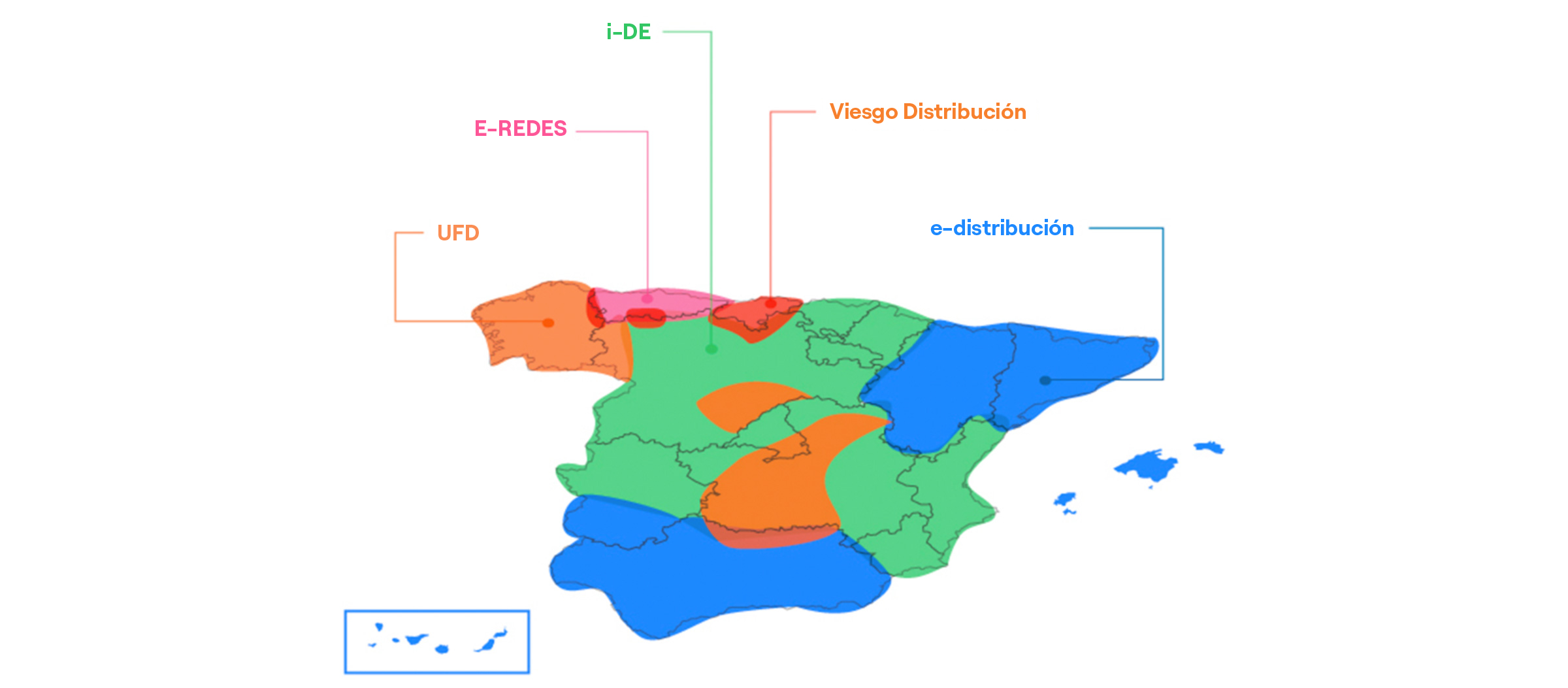 A technician from your distributor will visit your home or business premises to connect the supply. In the case of electricity, he/she will install a supply capacity controller, which regulates the contracted capacity.
While your application is being processed, the simplest thing is to directly request the tariff best suited to your needs.
How much does it cost to get your gas or electricity supply connected?
You'll have to pay a number of charges to get your gas or electricity connected. These are the same all over Spain, whoever your distributor is.
As well as the following charges, you may have to pay others for installing equipment, security deposits and taxes. In all cases, these charges go to the distributor, but are paid in your first bill: