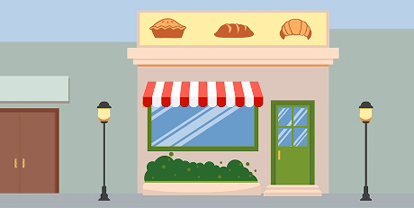 If you have a business you will benefit from:
25% discount indefinitely on the power unit for energy consumed during tempo hours.

2% additional discount on consumption during the first year for activating the e-billing service.
CONTRACT

servicio
See conditions
Discover the benefits of this tariff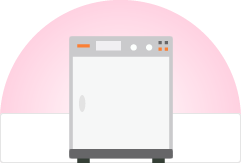 Hourly of consumption in the Tempo hours
The more your consumption times adhere to the Tempo hours, the more benefits you will enjoy with this tariff (business hours).Energy consumption scheduling minimises consumption, so dishwashers, electric boilers for hot domestic water, air conditioning systems, etc. should be programmed to coincide with the Tempo hours.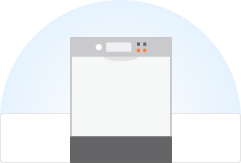 Reduce consumption outside business hours
Likewise, consumption outside of business hours should be reduced to a minimum; therefore it is particularly wise to check that lighting, heating, air-conditioning units, office equipment, etc. are not being used unnecessarily. If you have refrigerators working 24 hours per day, they should have the best energy rating possible to reduce consumption outside of Tempo hours.
You'll receive a permanent discount on the electricity you use during Tempo hours – the most common business hours.
For your peace of mind and so you can keep everything under control, the electricity tariff will also stay the same every hour of every day.
Contracted power of 15 kW (low voltage).
2.0DHA or 2.1DHA access tariff. Don't worry if you're not on the 2.0DHA or 2.1DHA access tariff, we'll take care of changing it.
Smart meter that can take hourly readings.
We'll take care of all the paperwork so you don't need to worry about anything. You also don't need to contact your old supplier to cancel your electricity contract with them.
You will incur additional charges (arrangement fee) if we need to change your access tariff to 2.0DHA or 2.1DHA.
We currently issue you a refund for these charges, although they won't be refunded if you are increasing your supply capacity (unless it is to comply with regulations).
In order to contract the Tempo Negocios tariff you'll need a smart meter that can take hourly readings because they measure what you've consumed every hour and enable us to apply the discount for you during business hours.
Your meter will be replaced before 2019.
In the meantime, you can contract any of our other tariffs that don't need hourly readings such as Tempo Siempre Ganas, Tempo Nocturna and One, and then you'll be able to switch to Tempo Negocios once your meter has been replaced.
Call us if you don't know whether you have a smart meter that can take hourly readings and we'll let you know, even if your current contract is with another supplier.
The meter is the device that measures how much electricity you use.
Over the last few years, smart meters have started to be installed that can send readings automatically and can be controlled remotely so a meter reader doesn't have to visit each home like in the past. This also reduces errors because you don't have to let the meter reader in – estimated readings don't have to be taken if you're out.
These new meters can take a reading every hour (hourly consumption) providing more details about what you use (on which days, at what time). They also allow us to design new offers like this one that are tailored to your needs rather than as before when you had to adapt your habits to the tariff.
According to regulations, all meters for supplies of up to 15 kW must be smart meters by 2019. If your meter hasn't been replaced yet, it will be very soon.
Bills will be sent out every two months (unless power is controlled using a maximeter).
You can switch whenever you want, hassle-free and at no cost.
If you contract the tariff through this website or one of our Customer Service channels, you're not tied in. If you don't think it's right for you, you can change at any time.