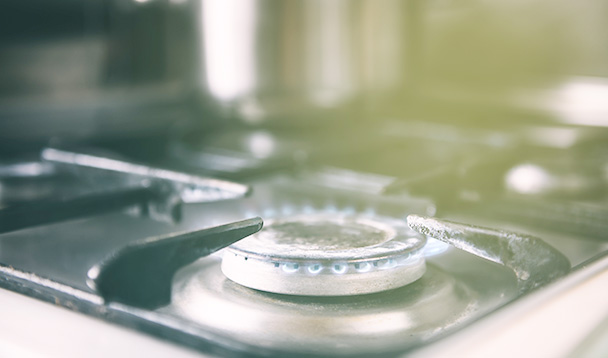 If you do not have gas with Endesa, sign up and receive a €50 credit on your bill
Endesa's best gas price.

Consumer price at a 3.1 rate: €0,058500/kWh and at a 3.2 rate: €0.050760/kWh.

No commitment to remain.
CONTRACT

servicio
SEE CONDITIONS
*Promotion valid for new electricity and gas contracts with Endesa Energía, as long as they don't come from companies belonging to the Endesa group and new registrations of electricity and gas supply for 2.0A, 2.0DHA, 3.1 gas & 3.2 electricity rates.
Discover the advantages of subscribing to One Gas
100% Online

Manage your contract through the mobile app or from your private customer area on our website. Electronic bills.

Best price

The natural gas rate with the best online price of Endesa

No minimum contract

You can leave whenever you want without any penalties.
With the One Gas Tariff from Endesa you will have a fixed price and will be able to manage everything you need online. You will always have a competitive price, not only during the first year. We are offering you Endesa's best online price.
One Gas is a 100% online tariff, which will enable you to carry out all your processes in an easy and simple manner, 24 hours per day, in the "Customer Area" section on the online office or by downloading our mobile application.
You can simply sign up for what you need, without having to subscribe to additional services but with the possibility of doing so if you wish.
There is no minimum commitment period.
You will receive an email indicating the date and the link via which you will be able to access your electronic bill as soon as it is available.
A simple, easy and cost-free way of contracting the service and without any supply interruptions.
This is a tariff for ALL customers, both new and existing customers.
You will enjoy Endesa's best online price.
You will be able to carry out all your processes entirely online.
No minimum commitment period.
The One Gas Tariff is valid for supplies with an access tariff of 3.1 or 3.2.
The price of my One Gas Tariff contract will be able to be updated on the 1st of January after signing-up with the real CPI value (latest general interannual Consumer Price Index officially published at the time of the update), as well as through fluctuations that the current regulated components undergo regarding gas supplies, as well as with possible new changes that can be approved.
Should there be any modifications in the price of your contract, either an increase or a decrease, they will be transmitted to the customer, This type of modification is regulated and is completely out of Endesa's control, as it is also applied across the whole country and to all companies.
Additionally, it is possible to review the price one year after signing-up. This will happen in either April or October each year. Should there be any changes we will inform you one month in advance. Remember that you can at any time terminate the contract, sign-up for another Endesa tariff or a tariff from another company.
No. You can choose the best offer for you at any time, and if you are not convinced, you can change it whenever you want. With the Endesa One Tariffs there is no minimum commitment period.
If you have a different tariff to the One Gas Tariff, you can change to the One Gas Tariff without any problems. However, if you already have the One Gas Tariff, you cannot leave to sign-up for it again.
The One Gas Tariff has no minimum commitment period: you can leave whenever you want, at no cost. Even so, the One Gas Tariff contract has a duration of one year, and is automatically renewable.
You can combine your One Gas Tariff with other products or services according to your needs. If you are interested in the services that we offer, you can consult them via the following links:
Once you have completed the online sign-up form and your request has been processed, the activation of your contract will take approximately 3 weeks (if you were already with Endesa Energía the change will be much quicker).
Once the contract with Endesa has been activated you will receive you last bill with your previous company (if you were already with Endesa it will be the last bill with your previous tariff). You will receive your first bill once the first billing period with Endesa has passed.