For the first time ever, you can choose the hours in which you won't pay for your electricity consumption!
Choose 2 consecutive hours per day, every day of the week.

Or pick one day of the week.

2% discount on consumption the first year for activating the e-billing service.
The price during other hours will remain stable, with no surprises.
CONTRACT

servicio
See conditions
Saving

Your entire consumption during your happy hours or day will cost €0.

Personalised

You choose the hours that best suit your needs.

Flexible

You can change the day or hours you have chosen at any point.

Without a minimum term contract.

Without a minimum term contract; if you are not happy with it, you can change it at any point.

Multi-channel experience:
You can view your energy consumption and make any changes you like via the
My Endesa
private area or using the
Endesa customer App
. In addition, you will receive personalised advice in your customer area.
GONZALO Y MARTA, from Madrid and their 2 daughters
HAPPY DAY SATURDAYS
The couple wash and iron their clothes on Saturdays and bake biscuits or cakes with the children.
They use all this electricity on Saturday, their Happy day, so it is free, which means their electricity bills will be cheaper than before.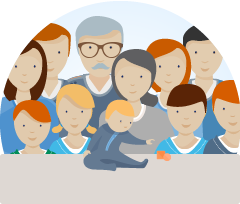 CARMEN Y VALENTÍN, from Bilbao and their family
HAPPY DAY - SUNDAYS
Every Sunday Carmen and Valentín have a family meal at home. Their 3 sons join them with their wives and their 5 children.
The oven, the ceramic hob and the dishwasher are used all day long.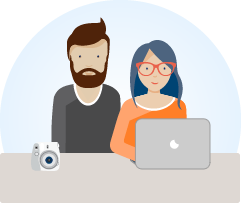 NEUS Y XAVI, from Barcelona
HAPPY HOURS – EVERY DAY FROM 20H TO 22H
They work all week and go out with their friends at the weekend. Their Happy hours are from 20:00h to 22:00h every day, which is when they are usually at home.
With Tempo Happy you can choose the hours of the day when the electricity you consume is free.
During the remaining hours you will be paying a fixed price per kWh, which is the same as Endesa's other tariffs on the free market.
Happy is a tariff that adjusts to your requirements and your consumption patterns. Most of our electricity consumption usually takes place at specific hours of the day (when we are at home), therefore, if you choose those hours as your Happy hours, all your electricity consumption during that time period will cost €0.
And by doing this you will be able to pay less on your electricity bills.
If your meter is not yet remote we do not know which part of your consumption corresponds to each hour in the day.
It is important to remember that in this situation, your meter does not record your hourly consumption, and that your hourly consumption habits will not be reflected in your invoice.
Therefore, with the Happy Time tariff the hourly distribution of your consumption on your invoice will not correspond to your actual consumption, but rather we will suppose it corresponds to the Spanish average (according to information from Red Eléctrica de España [the operator of the Spanish national electricity grid]).
Therefore, if you do not have a remote meter and wish to contract the Happy Time Tariff, we recommend that in winter you choose the hours 8 pm to 10 pm and in summer from 9 pm to 11 pm, which are those hours with the highest consumption, according to the electricity network operator.
If your installation is converted to the remote meter whilst you are already under contract with the Happy Time Tariff, we will notify you so that you can change your Happy hours, if you so wish.
As an alternative and until you have a remote meter, you might be interested in contracting another tariff, such as One, One Nocturna (Night One), Tempo Siempre Ganas (Always Up for It Time), Tempo Nocturna (Night Time), etc., and you could then transfer to a Happy Time Tariff when you have the remote meter installed. By 2019 virtually all consumers will have the remote meter installed.
It depends on your consumption habits, but according to the Spanish electricity network operator, the highest consumption hours for an average Spanish customer are between 8 pm and 10 pm in wintertime and between 9 pm and 11 pm in summertime. Think about when you use more electricity, choose your Happy Hours, and if after making your choice there are other hours when you consume more, no problem. We will specify what they are and you can change them.
You can change the hours or day you have selected as many times as you like, but it will only be implemented once for each billing period. In other words, your last selection before you are billed will be applied.
No, you can continue with your habits, since by choosing the hours or day that you want, it is the Tempo Happy Tariff that adapts to your consumption pattern. And this is how you can make small savings and pay less on your electricity bill.
Now with new remotely managed smart meters you can access your hourly consumption in the "My Endesa" customer area and you can find out how you are consuming and identify the Happy hours that work best for you.
In the private area of "My Endesa" at endesaclientes.com or through our App, you can find out your consumption and change your Happy hours or day if you wish.
We will take care of everything, whether or not you are a new customer, and we will activate your contract, without any unexpected interruptions.
No, if you change to the Tempo Happy Tariff, any other contracts you have will not be affected. For example, if you have a discount on gas, this will be maintained regardless of the change.
Any consumer with low tension and power contracted up to 15 kW.
The Happy Time Tariff requires the 2.0DHA or 2.1DHA access tariff. If you do not have this currently we will arrange for you to be converted to this tariff.
Change to the 2.0DHA or 2.1DHA access rate has costs associated with the contracting rights, €9.04 + VAT if the power is normalised.
If to hire the Tempo Happy rate you need to change your access fee, the derived cost (rights) is returned to you. They will not be returned if you take advantage to make a power extension (beyond a normalization).
It does not include a minimum term contract, so if you aren't convinced you can change it whenever you want.
Yes, but they must be always have to be two consecutive hours.
If you do not have a remotely managed meter, you should choose the hours or the day taking into account the standard hourly load curve of Red Eléctrica Española. In this case, the hours most recommendable in schedule of winter would be 8 p. m. to 10 .p. m. and in schedule summer from 9 p. m. to 11 p. m.
It depends on the way you consume.
If you have consumption highly concentrated in just a few hours you may well pay less with the Happy Time Tariff. If you need to consume for many hours in the off-peak period (for example, because you have night tariff accumulators), the night tariff might be better for you.
In any case, you can try out the Happy Time Tariff and, as you do not have a permanent contract, you can return to the night tariff if you wish.
No. Normalising the power has costs associated with the contracting rights, but as a promotion, this amount will be returned as long as the power is not increased, it is just normalised.
Yes, as in any circumstance, if you put many devices at the same time and exceed the contracted power, you can skip the ICP.
To avoid this situation it is recommended that you do not put all the devices at the same time and leave a few minutes between activating one and activating the next one, since at the moment of turning them on it is usually when more power is needed.
If you get a paper bill you will receive this once every two months.
If you have an electronic bill you will receive this each month if you already have the remote meter installed, and every two months otherwise.
Note: If you are billed by maximeter (for continuous supply points such as lifts), your billing will always be monthly.