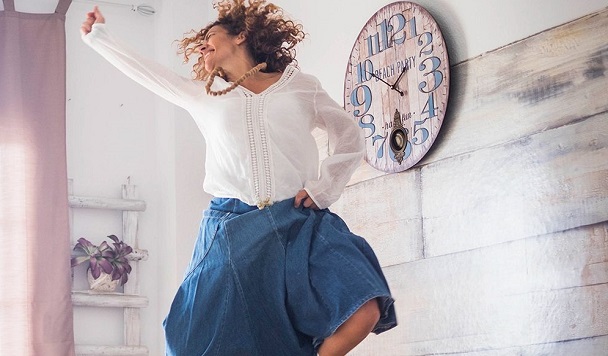 You decide what hours you don't pay for your power
Your 50 hours of greatest power consumption per month, or

2 consecutive hours per day every day of the week, or

One day a week, whatever you want.
CONTRACT

servicio
See conditions
*Promotion valid for new electricity and gas contracts with Endesa Energía, as long as they don't come from companies belonging to the Endesa group and new registrations of electricity and gas supply for 2.0A, 2.0DHA, 3.1 gas & 3.2 electricity rates.
Discover the advantages of Tempo Happy
Happy is a tariff that is tailored to your consumption habits and needs. We all use more electricity at certain times of the day (when we are at home), so if you choose these periods as Happy hours, all the electricity you use during those times will be free.
You could therefore see your bills go down.
You will be charged a fixed price per kWh, which is the same as Endesa's other tariffs on the free market.
With our new remote-control meters, you can currently access your consumption by hour in and find out how much you consume in your Private Area and identify the Happy Horas that reimburse you the most.
It depends on your consumption habits, but according to the Red Eléctrica de España, the highest average hours of consumption in Spain are between 8:00 and 10:00 p.m. in winter and 9:00 and 11:00 p.m. in summer.
Think about what hours you consume the most power in your house to pick the option that suits you best.
If you select this option, Endesa will check to see what your 50 hours of highest consumption are per month, and they will be free on your next bill.
The number of Happy hours will be proportional to the days included in the invoice period.
It's very simple. In your My Endesa account area you can access all the information related to your electric consumption and can see which are your happy hours and your hours of greatest consumption.
If you're not billed on a monthly basis, we prorate it to give you the equivalent. For example, if you're billed every 15 days, you'll have the 25 hours of greatest consumption free. If you're billed every two months, you'll get 100 hours.
The number of Happy hours will be proportional to the days included in the invoice period.
Yes, you can change your mode under the Happy Tempo tariff whenever you want, through My Endesa or by calling customer services, we'll help you select the best option for you.
And at no additional cost.
If you make a change, bear in mind that it will be effective only once for each billing period. In other words, your bills will be calculated using the last times or day you selected.
No, your habits can remain the way they are; since you can select the option you want, it's the Tempo Happy Tariff that adapts to your consumption pattern. And that's how you can make small savings and pay less on your power bill.
No, if you change to the Tempo Happy tariff, your other contracts with us will remain unchanged. For example, if you receive a discount on your gas, this won't change.
Any consumer with low tension and power contracted up to 15 kW.
The Happy Time Tariff requires the 2.0DHA or 2.1DHA access tariff. If you do not have this currently, we will arrange for you to be converted to this tariff.
Changing the 2.0DHA or 2.1DHA access tariff involves some costs related to contracting, €9.04 + VAT if your power is standardised.
If you need to change your access tariff to contract the Tempo Happy tariff, we will return the related costs (allowances) to you. It will not be returned if you take advantage of it to get a power increase (beyond standardisation).
No, you're not tied in. If you don't think it's right for you, you can change any time.
Yes, but they must be two consecutive hours.
It depends on your consumption habits.
If you use a lot of electricity over just a few hours, you may well pay less with the Happy tariff. If you need electricity over many hours in the off-peak period (for example, because you have a storage heater), the night tariff might be better for you.
In any case, you can try out the Tempo Happy tariff and, as you're not tied in, you can switch back to the night tariff if you want.
As ever, if you turn a lot of appliances on at the same time, you'll exceed the contracted supply capacity and trip the circuit breaker.
To avoid this, we recommend not turning on all your appliances at the same time. Switch on one appliance and then wait a few minutes before using another, as the most power is used when they are first turned on.