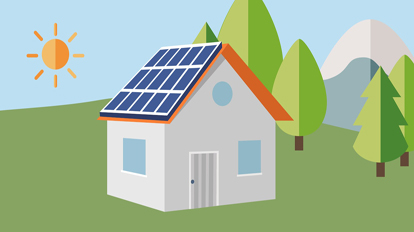 If you have a photovoltaic system installed
25% discount indefinitely

on the power unit during tempo hours.*

2% additional discount

on consumption during the first year for activating the

e-billing service.
CONTRACTA

servicio
See conditions
Discover more about the Tempo Solar Tariff.

Tariff designed for self-consumption, you will benefit from cheaper prices during Tempo hours when you are not generating energy and need to use the electricity grid.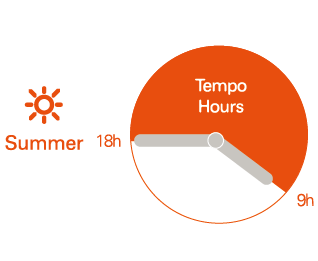 Tempo Hours: 18:00h to 9:00h
Remaining Hours: 9:01h to 17:59h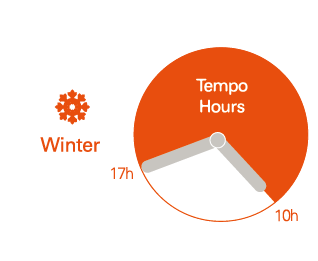 Tempo Hours: 17:00h to 10:00h
Remaining Hours: 10:01h to 16:59h
Other times: Self-consumption hours, peak solar radiation hours.
With the Solar Tempo Tariff you will always have a guaranteed discount of 25% during Tempo hours.
Endesa can handle everything. You will benefit from a comprehensive service until your system is up and running, including any administrative processes necessary in order to legalise the system and manage subsidies, when available.
Furthermore, your system will be customised to meet your requirements, with storage when you improve your cost savings, enabling you to save money on your energy bill with this tariff that adapts to your new consumption requirements. You will also have an online service available to monitor production.
See website or telephone.