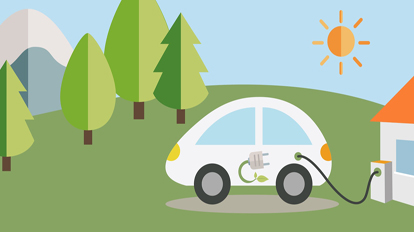 Discover more about this tariff.

With the Super Off-Peak Green Tempo Tariff you will benefit from a 5% discount on the power term and on your electricity consumption indefinitely. These discounts are applied to Endesa's reference prices.
If you contract it together with a gas contract or with an electricity maintenance service, we will offer you an additional 5% discount for 1 year on the power term and on the power unit.
This is also an environmentally-friendly tariff. The amount of energy you consume is generated through renewable energy sources and high-efficiency cogeneration.
This tariff will enable you to maximise your savings by charging any electric vehicle during super off-peak hours (between 1:00 and 7:00h), so it will be ready for you to use in the morning.