Seal your doors and windows with weather stripping
Heat escapes through the gaps in your house and in order to recover it your heating has to use more and more energy.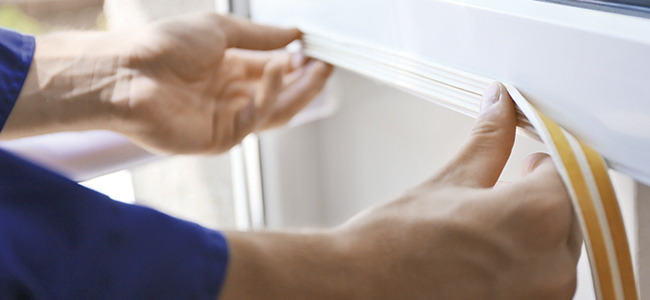 Winter enters your home underneath your door and through the gaps in your windows (particularly if they are old). Every degree costs money and in the end, it is you that has to pay the bill. It is up to you to apply a simple and cheap solution: weather stripping. These are strips of fabric (or rubber) filled with cotton (or hessian) which can be used to seal any gaps. They are sold in hardware stores and DIY stores.