What
is the regulated market and what are its prices?
The VPSC or
V
oluntary
P
rice for
S
mall
C
ustomer, is the
system for establishing the price of electricity
introduced by the government for
customers in the regulated market
(customers that have a contract with a Reference Reseller Company – in case of Endesa - Endesa Energía XXI -), with a
contracted power
that does not exceed 10kW.
With the entry into force of the VPSC, electricity bills still have three components:
The cost of producing electricity.

Access tolls, determined by the Ministry of Industry to cover all the activities related to supplying homes with electricity and other costs related to the electricity system.

Relevant taxes.
With the VPSC, only the way in which the cost of producing electricity varies.
How is the VPSC
billing carried out?
This new system will be applied in two ways: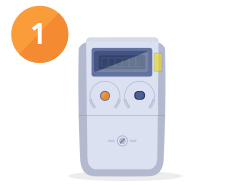 If you already have a Smart Meter connected to the remote management system
You will be billed according to your electricity consumption each hour, by applying the prices established by the energy market for that time. These prices are public and can be viewed from 20:15 h the day before via the REE website.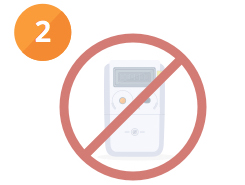 If you do not have a Smart Meter yet or it is not connected to the remote management system
As your exact hourly consumption details are not available, you will be billed by applying the average consumer profile created by the Transmission system based on consumer behaviour patterns. These consumption profiles are updated on a regular basis and you can check them via the REE website.
All households should have a smart meter connected to the remote management system before 2019.
What
options does the VPSC offer?
There are 3 options within the VPSC:
General tariff

A constant price curve is applied throughout the day, with it being slightly cheaper at night.

Time discrimination (DH)

Two time periods are established, an On-peak period (daytime) and an Off-peak period (night time) offering very different electricity prices.

On-peak period:
Winter: From 12:00 a 22:00 h.
Summer: From 13:00 a 23:00 h.

Off-peak period:
Winter: From 22:00 a 12:00 h.
Summer: From 23:00 a 13:00 h.

Super Off-peak Tariff

Is a tariff that splits the day into three periods. The Super Off-peak period is from 01:00 h to 07:00 h designed to make charging electric vehicles more economical.
What are the options available
for avoiding price variations?
If you want to avoid price variations, you have the following options:
Open Market

You can contract an Open Market tariff and enjoy all the benefits it offers:

Prices that are known in advance and that remain stable

for at least one year.
You can enjoy additional products and services adapted to your needs.

Fixed Price

You can also contract the Annual Fixed Price with your Reference Reseller Company which will apply a fixed price that is established beforehand. Once this has been contracted, it does involve a minimum commitment period of 12 months.
Customers with
Social Rate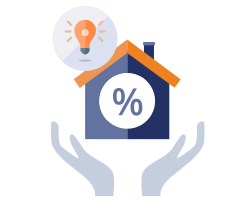 If you have a Social Rate, the VPSC tariff will be applied with a 25% discount. For more information about how to benefit from the Social Rate, click here
Electricity
Voluntary Price for the Small Consumers (VPSC)
This price is calculated daily by the Spanish Electricity Grid (Red Eléctrica de España – REE) depending on:
Market energy prices per hour.
Applying the average consumer profile.
The price of electricity can vary every hour, depending on how the electricity market evolves, meaning that it will never be the same on your bill and it is impossible to know beforehand. REE publishes the average consumer profile on its web page.
The prices are published daily here and on the REE website.
The price of the rates subsidy is that of the VPSC with a discount of 25%.
Fixed Price in the Regulated Market
This is established in advance, it is fixed and stable for 12 months. By choosing this option, you know the price you will pay beforehand, it does not depend on the evolution of the electricity market and therefore the amounts on your bill will only depend on your level of consumption.
Regulated Gas Tariffs
Last Resort Tariff (LRT)
(*) Prices in force since July 15th, 2018.